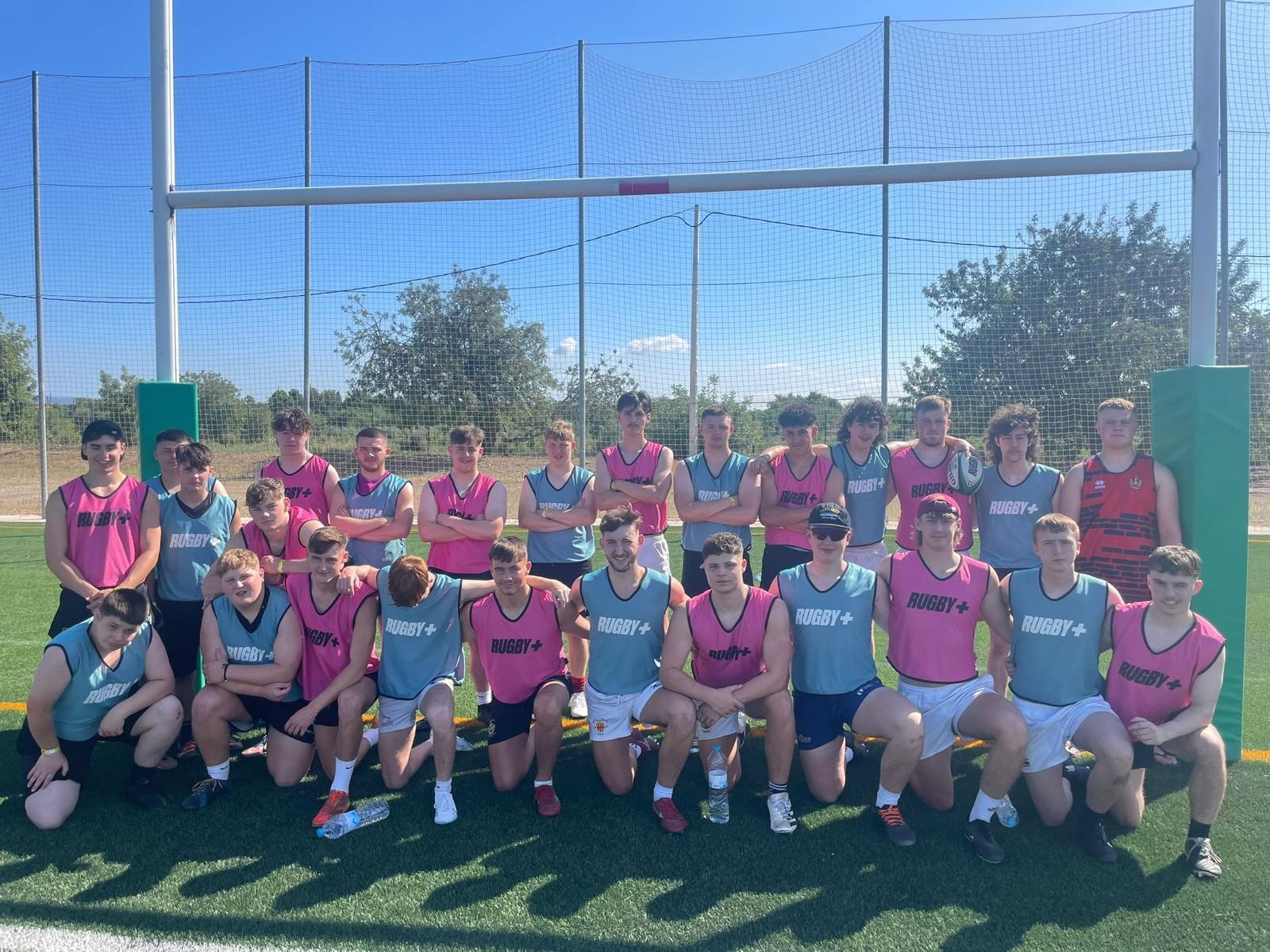 A group of our talented Level 3 Rugby Excellence students recently embarked on an exciting trip to Barcelona, Spain, to participate in an international fixture against the renowned Spanish team, Unio Esportivo Santboiana Rugby Club. The trip, organised in collaboration with our partners, Falcons Community Foundation and Rugby Tour Specialists, proved to be a remarkable experience for the students.
The team, accompanied by their coaches from the Newcastle Falcons and teaching staff from TyneMet College, set off for Spain on Sunday, July 2nd, filled with anticipation and determination. Throughout their stay, the students were guided and supported by the experienced coaches and teaching staff, ensuring they were well-prepared for the challenging fixture.
The action-packed itinerary commenced with an early morning training session at the prestigious Futbol Salou on Monday, July 3rd. The students put their skills into practice, developing their techniques and strategising for the upcoming match against Unio Esportivo Santboiana Rugby Club.
Later that evening, the much-anticipated fixture took place at 8pm, showcasing an impressive display of rugby talent from both teams. The match concluded with a final score of 12-31 in favor of the hosts, UES Rugby Club. The students showed great sportsmanship throughout the game and were privileged to be joined by Juan Pablo Socino, a former Newcastle Falcons player and current member of Unio Esportivo Santboiana Rugby Club. The captains of both teams exchanged club shirts as a symbol of respect.
Beyond the sporting fixtures, the students were treated to memorable experiences off the pitch as well. They enjoyed a fun-filled recovery session at a local waterpark, where they had the opportunity to unwind and bond as a team. Additionally, a final night tour presentation allowed the group to celebrate their achievements and experiences of the visit.
The success of this trip would not have been possible without the collaborative efforts of our partners, Falcons Community Foundation and Rugby Tour Specialists. Their support and dedication to nurturing rugby talent provided the students with an exceptional opportunity to showcase their skills on an international platform.
Our Level 3 Rugby Excellence Programme in partnership with Newcastle Falcons, is based at Kingston Park Stadium, where students not only complete an NCFE Level 3 Diploma in Rugby Excellence, but also have the opportunity to train and learn within a professional rugby environment with expert coaches.
For more information and to apply for the course, click here.